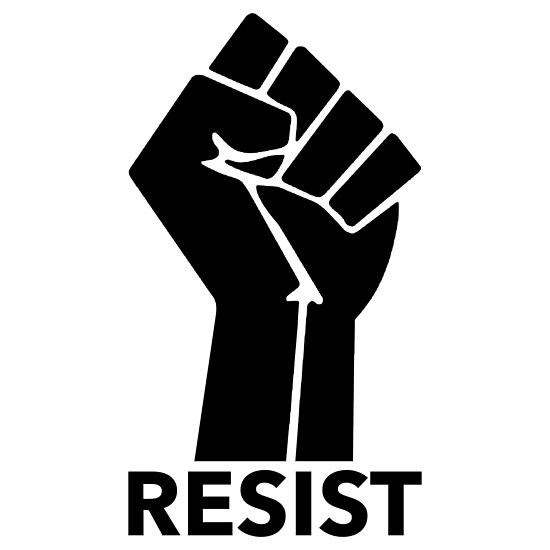 OK, that was "click bait" for sure…again. (More on "Resist! a little later.)
Unofficial vote results shows a Biden/Harris win. Biden won the popular
vote by over 4million votes. He also apparently won 290 Electoral College votes, maybe more…albeit unofficially.
Remember I wrote that Biden would win the popular vote? That should have been a no-brainer for anyone…Trump was wildely unpopular with many, many people in this country for a wide variety of reasons.
And while 290 EC votes is not exactly a landslide it is pretty clear that Biden flipped a couple battle ground states back into being Democrat country.
And of course the Democrat Party held onto the House of Representatives.
But, here may be the worst news of all…the Senate may still end up in Democrat Party hands. Currently the Republicans and Democrats are deadlocked at 48 seats each. A couple of races have yet to be called. Should the Republicans win a majority then there is a firewall against the radical leftist policies that Biden/Harris will attempt to push through. Should the Democrats win a majority, then prepare yourself for an onslaught of radical socialist/authoritarian policies turning into laws. And then it gets worse…Democrats will be able to appoint large numbers of federal-level judges. And yes, they will obviously make a run at enlarging the Supreme court…then packing those seats with radical left-wingers. They desire a clear majority of radical leftist Supreme Court Justices.
And don't forget…should there be a vote tie of Senators, Republican/Democrat, then vote ties are broken by the President of the Senate…the Vice-President. And that of course would be Kamala Harris…the most radical and authoritarian Vice-President that we have had since the FDR days….maybe longer.
So we are on the cusp of a HUGE speed change in the direction of our country. No, not a HUGE change of direction…simply a HUGE difference (i.e. increase) in the speed of the direction our government in making.
Speed vs Direction????
Yes, the direction the country has been taking for 120 years is plain and very easy to see. The US government is making our country a more authoritarian state, with socialist underpinnings, and with a steady loss of rights, liberties, and freedoms; and doing so by seizing more and more power and money from US citizens. It has been a steady and consistent direction for those 120 years with only the speed of seizing changing.
Under Biden/Harris the speed will increase…and become ever so painful to those that value rights, freedoms, and liberties. And it will be ever so welcomed by those that love socialism and/or authoritarianism.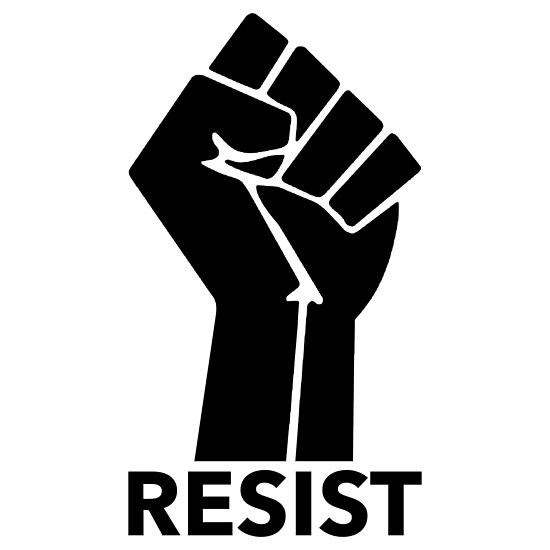 So what about the "Resist!" thing I bait clicked you on?
Ah, but maybe not how you think in terms of resisting. I am speaking of resisting:
Fear of what is to come.
Panic buying.
Panic moving.
Joining a militia.
Participating in violence against the "system" in any shape or form.
Panic selling of stock/ precious metals, etc.
Panic withdrawing of IRA, 401k, or pension funds.
Resist all those passion driven actions, restrain your emotions. Allow time to show what is coming, how soon, how it will affect you, and what you should do about it. Be patient. Be kind. Be thoughtful. Be clear in thought. Be prayerful.
We lived through 8 years of Obama…the stock market did quite well under his Presidency actually.
We lived through 12 years of globalist, Progressive Bush Presidencies even though we lost a HUGE amount of rights, liberties, and freedoms.
We lived through 8 years of Clinton and all his crap.
We can it through this as well…maybe…ah, more on that later.
Now, what do I see coming?
The animosity among US citizens will skyrocket.
The rancor among US citizens will skyrocket.
Republicans will become even more cynical, angry, whinny, and weary of all things government. The latter is a good thing since they have been sycophants for the last 4 years.
The Democrats will be emboldened exponentially to nosebleed heights.
Expect more welfare.
Expect more abortions.
Expect more open borders.
Expect left-wing demonstrations/protests to advance their causes.
Expect higher taxes on higher income earners.
Expect more tax increases.
Expect more food stamps.
Expect college loan forgiveness.
Expect more housing assistance.
Expect a significant and at times violent suppression of militias.
Expect election reforms…national standards dictated by the federal government.
Expect a significant increase in social media and tech giant speech restriction (i.e. censorship).
Expect an increase in the federal minimum wage.
Expect more paid worker benefits.
Expect an exponential increase in the COVID-19 response by states controlled by Democrats and especially the federal government.
Expect COVID-19 situation to get worse…maybe even much worse.
Expect large federal budget deficits.
Expect a significant growth in the national debt.
Expect more "Bubba Effect".
Once I can think through these issues with a little more perspective I will write about what I specifically would like to suggest as a course of action. But, I have total confidence in you that you already know what you need to do…or will shortly be able to sort it all out and lay in a plan of action.
The single most painful and dangerous clarification that came out of this election…TWO Americas.
America is clearly broken down along a single clearly defined line…Urban/Rural…you could also call it Coast/Middle.
Let me briefly explain…Big cities and the surrounding suburbs are clearly and overwhelmingly left-wing. While most areas outside of the cities, and especially the middle of the country, is far more conservative. Look at any state county-by-county breakdown of Presidential vote results map and you will plainly see what I am talking about.
Unfortunately that points the US in a serious and dangerous direction…revolt. Maybe you even call it Civil War…or maybe even Revolution.  But the bottom line…the two sides that have formed in America are diametrically opposed to one another. And 70 years, maybe even 25 years ago we could have rallied together against a common foe. But…no more, those days are gone.  Even after 9/11 the country rallied together for maybe a few months…then back to polar opposites along political lines.
The two sides are on a collision course…war.
Don't be surprised…America has noble beginnings and a divinely inspired foundation in the Declaration of Independence, the Constitution, and The Bill of Rights. But, like any/every other government…they seized more and more power and money from citizens. And America has done so like any other empire in the history of mankind. And like ALL other empires America too will fall. When? I have no idea…could be in 100 years, could be next year…but it will fall…they all have. America will be no different.
Fortunately, there are enough people who know and love the Declaration of Independence, the Constitution, and The Bill of Rights…and will save them and their principles even if it only by a thread. Unfortunately…our country, as such, will not be saved and our government cannot, will not, be restored to its original form and design. But, there will be pockets of people where those ideals will be preserved and lived. Are you prepared to be part of, or a leader of, one of those pockets?
More to come…<click here to read the follow-up>